Personalized Service
Learn how to differentiate your laboratory by customizing each dentist's experience in this article from Inside Dental Technology, August 2021, Vol 12, Issue 8.
READ MORE
MiYO® Lumin and Lumin Plus
Watch and learn as Terry McQuiston, CDT demonstrates MiYO Liquid Ceramic Lumin and Lumin Plus in this Facebook live recording.
WATCH NOW
FB LIVE: MiYO - A Whole New Approach to Esthetics
Learn how to POSITION your LAB for SUCCESS! Join Kevin Mahan for 'MiYO. A Whole New Approach to Esthetics'. This informative 20 minute FB LIVE session will show you how to improve esthetics and produce all ceramic restorations not possible before!
September 23, 2021, 12:00PM EST
SAVE THE DATE!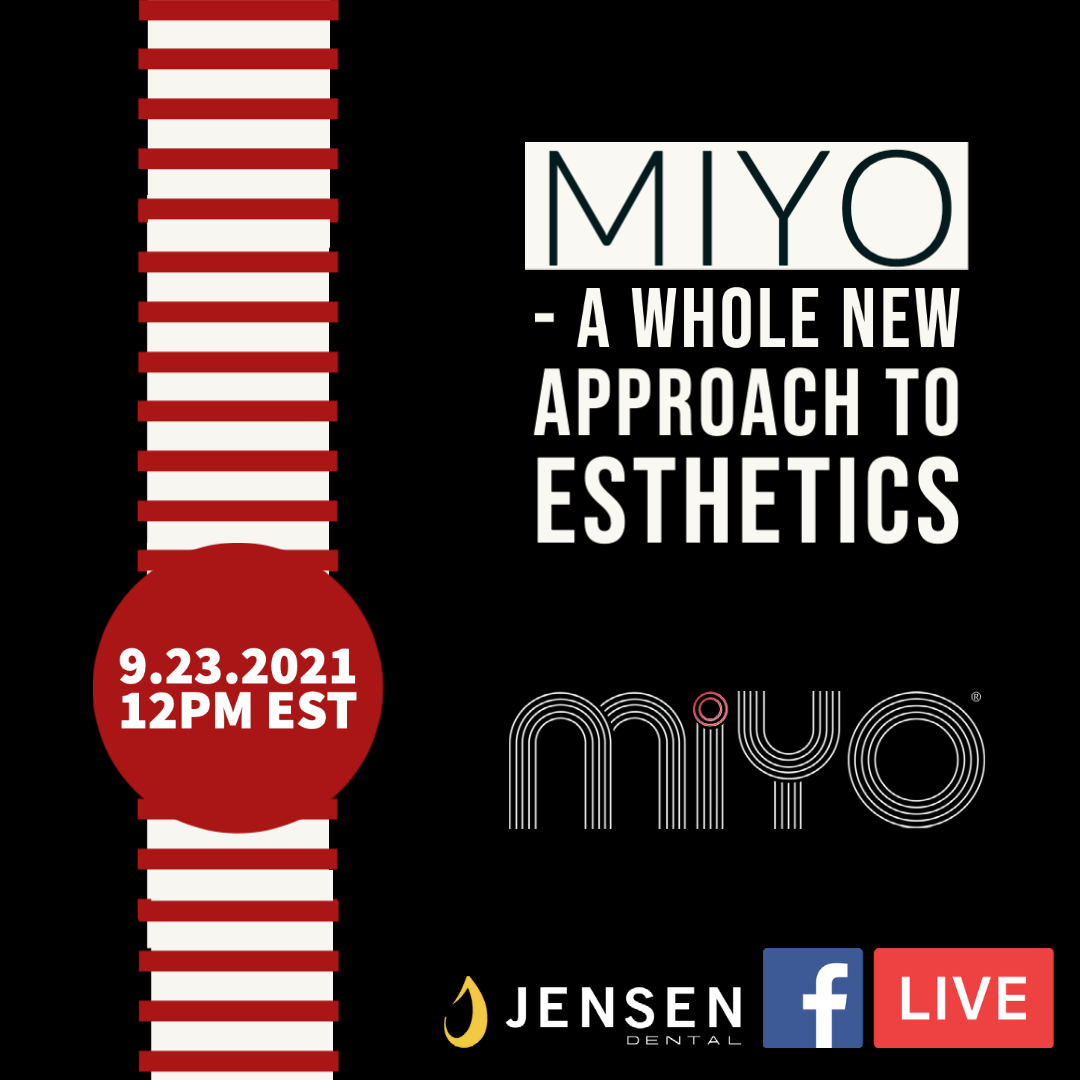 Monolithic Green State Preparation Presented by Don Cornell
Watch as Don Cornell demonstrates a step by step approach to green state preparation and the techniques for replicating natural dentition, demonstrated through single unit and full arch restorations.
WATCH NOW
STOCK UP BEFORE TEMPS DROP!
Microstar® HS™ Expansion Liquid
Investment liquids are not freeze stable and can't be shipped safely during the colder months. Although we love it, the fall season brings frost & colder temperatures! Stock up on Microstar® HS™ Expansion Liquid before temperatures start to drop.
Contact Us at 800-243-2000